As I work as a Croatian to English translator and proofreader I spend great amounts of time reading a multitude of texts for all and sundry. From simple tourist brochure descriptions of resorts and campsites to intensive scientific and academic papers about language, the arts and history.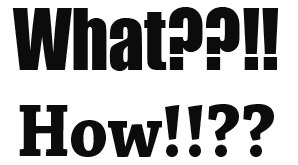 Since starting in this business in 2004 I have seen and read some terribly and some excellently translated English texts but there are many errors, misspellings and grammar mistakes which translators from Croatian to English make which will instantly pinpoint them as not being made by a native English speaker, or that the text hasn't even been checked by a native English speaker.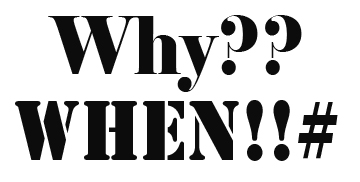 Reading a well-translated text is a breath of fresh air but when I come across something which is considered to be "good enough" or written by a client's relative who once lived in America then my enthusiasm drops and I ask myself "why do people bother?". Sometimes it's blatantly obvious that the translator hasn't even bothered to use a simple spellchecking programme!!
Of course, there are differences between American and British spellings of certain words – an issue that some translators seem to be unaware of. I always use British English and if I am given a mixture of texts in different forms of English to proofread I will always confirm with the client which they prefer.
These kinds of issues can be avoided by editors, project managers or clients by supplying the translator (and subsequently the proofreader) with a style-sheet, or set of guidelines, which covers all the formatting, grammar, styling and language required to make all the texts, articles, submissions from writers and contributors et al. cohesive and unified. Since working in Croatia I have never been given a style-sheet.
Why don't businesses, tourist associations, public institutions, industry etc. make it known who does their translations? Every publisher which I have worked with has…
A note to any editors, publishers and writers please, please, please do not allow your graphic designers to manually add English text to the layout of your publications – they are not translators and are not qualified to write – so many books, brochures etc. I have translated for have been ruined by stupid spelling mistakes, most of the time in heading and captions which ultimately look bad for me because my name appears in the "impressum" imprint and credits.
So, I decided to start a list of the most common mistakes – this will be an ever-increasing list as more examples pop up…

error – correction
"loose" – lose.
"navodnice" – "quotation marks"
"payed" – "paid".
"informations" – "information" (there is no plural in English)
"then/than" – "onda/nego"
year format: 2014. – 2014
number format: 1.212.459,25 – 1,212,459.25
"divers" – "diverse".
"We arrive at 2pm and meet Your friend…" – "your" or "you" are never used with "Y", unless to start a sentence. English does not have the formal "vi" or "Vi" as Croatian does.
"sadržaji" – in tourism is not "contents" it's "facilities" or "activities" or "features"
"advices" – "advice" (there is no plural in English)
"manifestacija" – "event" – never use "manifestation" in text about tourism.
"ponuda" – Yes it means "offer" but try to use a word more imaginative: "choice", "selection", "attraction"….
"bogat" – another word overused in tourist texts.
"gastronomija" – use "cuisine", "culinary" or just "food".
"uživati u" – not "enjoy in" just "enjoy"
"izdanje" – only if referring to a book or something published/issued – not an event!
"this" = singular – "these" = plural
"that" = singular – "those" = plural
"analysis" = singular – "analyses" = plural
"accommodations" = never plural, a mass noun – always used as"accommodation"
Sveti Jakov(b) – is not St Jacob – he is St James.
"relacija" – when concerning travel it is "route" or "line" not "relation".
"We took a walk in the nature" – no, no, no just "nature"!
"tridesetih godina prošloga stoljeća" – "1930s" – not "the 30s of the past century"
Wien – Vienna
Beograd – Belgrade
slatka voda – is not "sweet water" it's "fresh water"
"after job" – "after work"
MORE TO COME……
Simple tips:
1) always use an English language keyboard setting
2) always use a spellchecker
3) always ask a native English speaker to check your text if you're not sure 🙂