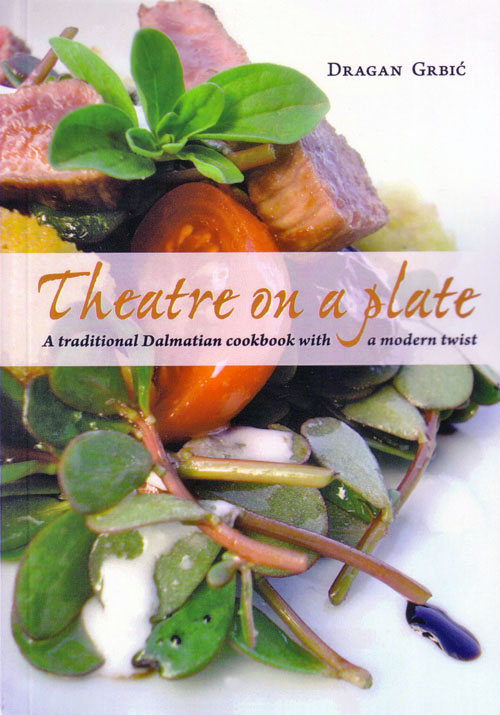 I am very proud to have translated 'Theatre on a plate' by Dragan Grbić. It is a traditional Dalmatian cookbook with a modern twist. The original Croatian language version 'Teatar u pijatu' by the well-known chef from Trogir was very popular and so an English version was a logical step.
The book features traditional Dalmatian recipes from starters to meat and fish dishes, to desserts and marmalades. There are also historical notes about the origins of some of the ingredients, including those which are highly prized or simply overlooked in modern cuisine. Dragan gives insights to many 'lost' recipes and foodstuffs which are extremely tasty and nutritious and at the same time easy to find.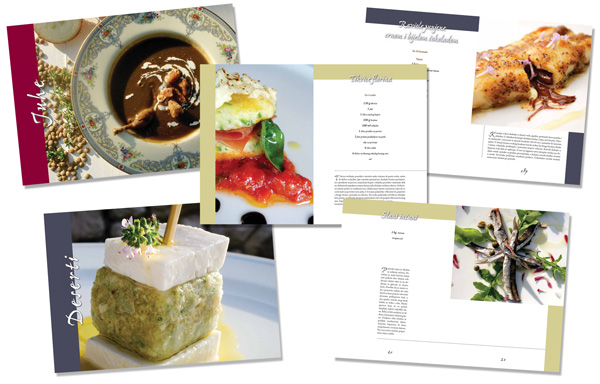 The recipes are accompanied by high-quality, mouthwatering photographs of the dishes, and the foreword of the book is by Veljko Barbieri, a giant in Croatian cooking and writing. If you want to experience a true taste of Dalmatian gastronomy, not just sardines and polenta, then this book is the ideal starting-point to indulge yourself in everything from soups to scallops, from macaroni to braised lamb. There's even a brief guide to making your own flavoured rakija!
*******************************************
In May 2016 it was awarded 3rd place in the best cookbook from Eastern Europe category by Gourmand International in China.
The book 232 page is published by Redak and is available online here.
And is now available on Amazon
ISBN: 978-853-336-177-2