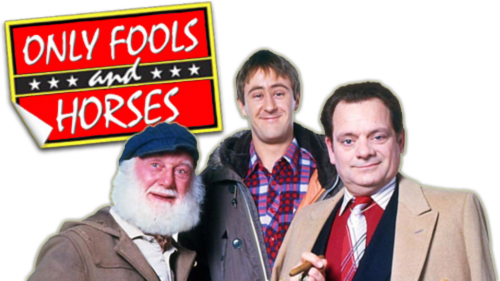 'Only Fools and Horses' is incredibly popular in Croatia and is broadcast on national television under the title 'Mućke' – loosely translated as meaning 'wheelers and dealers'.
Rijeka's city football team supporters Armada have adopted Delboy, Rodney and Uncle Albert as beacons of hope.
More Armada graffiti around Rijeka on their website: http://www.armada-rijeka.hr/site/armada-rijeka-1987-grafiti/
And of course Trigger…
In 2103 Rijeka's football stadium celebrated its centenary and a special book was published: '100 Godina Stadiona Kantrida'.