My new translation of Vladimir Nazor's Veli Jože is now available on all Amazon sites as a paperback and ebook (Kindle) as well as on other ebook channels (see below).
Vladimir Nazor's most famous work amongst his extensive opus is the story Veli Jože.
As part of his teaching career, he was transferred to the Croatian department of the Teachers' School in Koper in 1906. Since his parents lived in Trieste, he often visited the then editor of the newspaper Balkan Milutin Cihlar-Nehajev on Saturdays.
Balkan was a daily newspaper published in Trieste from 1st September 1907 until 30th April 1908. A total of 199 issues were published during these eight months. The initiator, owner and publisher was Matko Mandić. It was the first Croatian daily newspaper west of Rijeka, and played an important role in the final phase of the national revival movement in the Istrian-Dalmatian area, trying to unite the struggle for the national rights of Croats in Trieste, Istria and Dalmatia. The paper published texts by famous writers of the time.
Nazor conceived his story of Istrian life and the formation of the character of Veli Jože around this period. His own foreword about the origins of the story is featured at the beginning of this book.
Veli Jože was printed as a feuilleton from the first issue of Balkan in 27 instalments (1st September 1907 to 3rd October 1907).
With the subtitle Istarska priča (an Istrian Story), Nazor's Veli Jože was next published in book form in Ljubljana in 1908, in the imprint of Hrvatska Knjižnica, published by Matica Slovenska, along with the now well-known illustrations of Saša Šantel. The newspaper version and the one published in this book are supposedly somewhat different, although I have been unable to have an insight into the 1907 Balkan version. Nazor changed and refined the famous story about the Motovun giant several times over the years to come, and also prepared a special "clean" version for children – the one that has been used as reading material for decades in primary schools. The 1908 version includes several scenes that feature supernatural, and what today might be considered as racist, elements and as such is seemingly unavailable or unknown to the general reading public now.
In 2015 my translation of Nazor's 1930 seemingly "sanitised" edit, included in his Istarski Bolovi collection of stories was published and printed by Naklada Kvarner. However, it is the 1908 book version that I have used for this new translation and it includes the supernatural elements and all of Šantel's illustrations – as a faithful reproduction, and therefore supersedes the 2015 translation.
As both Šantel and Nazor passed away in the 1940s I have respectfully used their works in line with the copyright law in Slovenia and Croatia, which states that works enter the public domain 70 years after the authors' deaths.
Martin Mayhew, Rijeka, May 2022
"…..The chamberlain looked through the smoke at a disgusting, old hag who was moving around the fire with tangled grey hair, all tattered and barefoot. She danced around the burner to the strange cooing and whining of the little owl on the wall, she threw some herbs and small stones into the fire and waved a bare horse's shank over the top of the burner. She uttered some strange incomprehensible words and sang a wild song under her breath. She gritted her teeth, blazed her big green eyes and bent her eagle-like nose left and right……."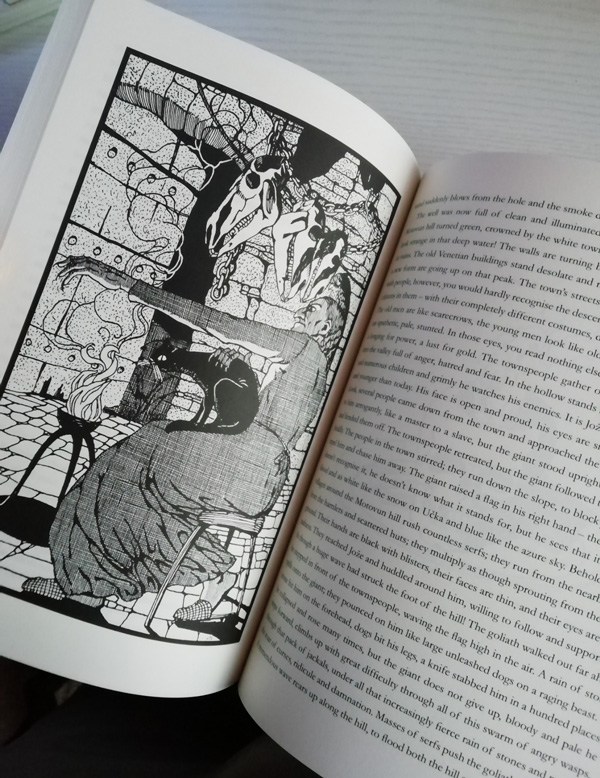 My 2022 edition is available on all Amazon sites as a paperback and ebook for Kindle.
It is also available on a myriad of ebook channels including:
Barnes&Noble
hoopla
OverDrive
Scribd
booktopia
and more…
Print ISBN : ‎ 9798829802127
ebook ISBN: 9781839784842
128 pages, 17.78 x 0.81 x 25.4 cm
Join the 'Veli Jože in English' Facebook group