To celebrate 15 years of the work of the Croatian Museum of Tourism in Opatija a small press conference and exhibition was held in the Grand Hotel 4 Opatijska Cvijeta on 23rd November 2022.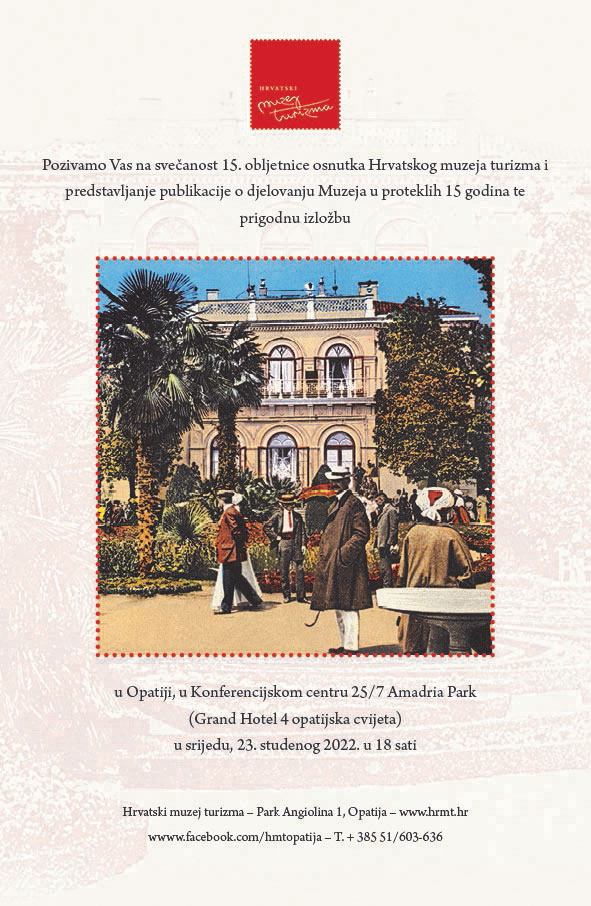 To commemorate the extensive work of the Museum over these 15 years a superb 212-page book was printed packed with information about every poster, catalogue, collection, exhibition, publication, project and much more that it has been involved in.
As the English translator I am honoured to have played a small part in the Museum's story for the last few years.
Published by HRMT. Texts by the Museum's director Mirjana Kos, graphic design by Branko Lenić. Translation by Martin Mayhew 🙂
ISBN: 978-953-7601-78-2