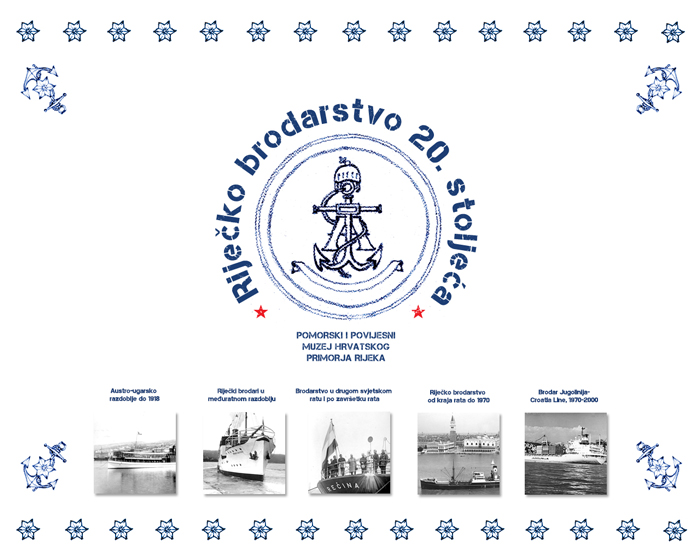 A new exhibition describing the shipping industry in the city of Rijeka in the 20th century has opened at PPMHP Pomorski i povijesni muzej Hrvatskog primorja Rijeka (the Maritime and History Museum of the Croatian Littoral in Rijeka). I translated the exhibition's content, website and promotional material into English.
"It all began with the Hrvat. A little steamship built for Senjsko Brodarsko Društvo (the Senj Shipping Society), which linked Rijeka and Senj, and a revolution in the thoughts of Rijeka's ship owners and the attitude towards the steamship industry began….."
…. are the opening words by the exhibition's author, senior curator, Nikša Mendeš which lead the visitor through the story of Rijeka's shipping industry over 100+ years of the highs and lows of its existence. Through the varying governing powers and through two world wars. The port was once a leading mover in European ship transportation stretching around the world with its shipping companies such as Jadranska Plovidba, Jugoslavenska Oceanska Plovidba Sušak and later Jugolinija and Croatia Line.
The exhibition features models of the ships, ships' logs, diaries of sailors, large format photographs, drawings, paintings and all manner of documents and equipment associated with Rijeka's shipping industry.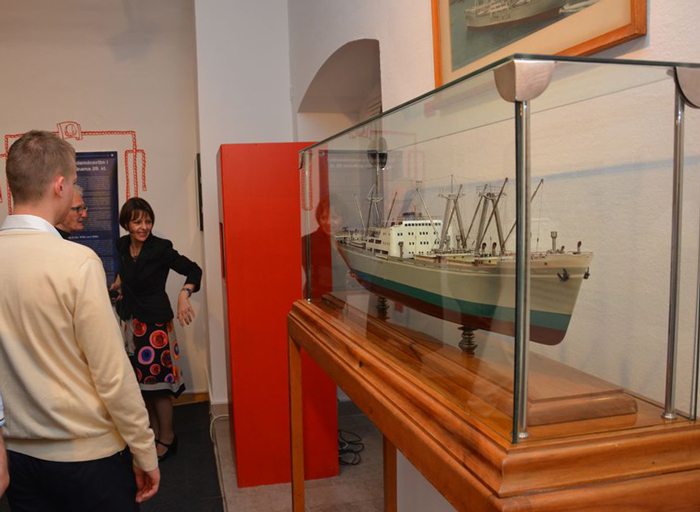 Also interesting is the fact that the museum's holding of memorabilia, documents, photography etc. has now been digitalised meaning that you can also virtually visit this exhibition via the museum's website here.
The exhibition is on show in the museum in the Governor's Palace in Rijeka until December 2014. More info on the museum's website here.
Interested in diving the wrecks of the Adriatic Sea? Click here.